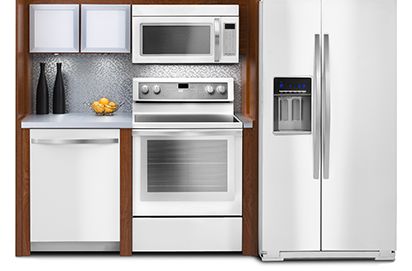 Why Choose Us?
Same-day appliance repair
Locally owned, technician operated
Repairs for all major brands
Free service call w/ repair
Licensed, bonded & insured
24/7 emergency service available
$15 Off your first service!
Same-Day Repairs
Master Technicians
5-Star Service
Our goal is to complete appliance repairs in one trip whenever possible. We keep our vehicles well-stocked, and we'll pick up parts before appliance repair appointments whenever they're in stock with our local supplier.
We're insured and licensed to perform appliance repair in the San Francisco Bay Area by the California Bureau of Electronic and Appliance Repair. We guarantee quality workmanship and a friendly service experience.
Over the years our service has received 100+ reviews on Google, Yelp, Angie's List and other reputable business directories. Our reputation is important to us, so your total satisfaction with our service is our goal!
Bay Area Appliance Repair
Discount Appliance Repair is comprised of a team of appliance repair technicians serving the San Francisco Bay Area, including North Bay, East Bay, and the Peninsula. We're able to provide same-day service on most days, and we take pride in providing streamlined services, quality workmanship and a professional and friendly appliance service experience. Our service area covers three regions — we run most of our calls in North Bay covering the Fairfield, Sacramento and surrounding cities. We also have technicians in the Peninsula area from Daly City to Palo Alto, and East Bay down to Walnut Creek, Lafayette and Alamo.
We're locally owned and operated and take pride in providing a personal service for Bay Area residents. Most of our calls are answered within 15 seconds, and the person who answers the phone is often the same person who will repair your appliance. Each of our technicians has undergone extensive appliance repair training — our goal is to complete repairs in one trip whenever possible.
For same-day service, call us at
(707) 400-6040
We offer appliance repair for all major brands, including: Admiral, Amana, GE, Kenmore, KitchenAid, Maytag, Sub-Zero Whirlpool, and more. Our technicians are experienced in servicing all types of appliances: refrigerator repair, freezer repair, oven repair, stove repair, range repair, cooktop repair, dryer repair, washer repair, dishwasher repair, and garbage disposal repair.

Wanna learn more about us? Check out what makes us stand out from other appliance repair companies in the Bay Area.