About Our Company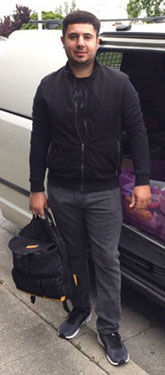 Discount Appliance Repair has provided major appliance repair in the San Francisco Bay Area since September of 2011. Originally operating under the name "Ecco Appliance Repair", we changed our name to "Discount Appliance Repair" in 2016 to better reflect our mission of providing convenient and affordable appliance repair services. We achieve this in several ways:
Low overhead: we don't have a central office location because all of our repairs are completed on-premises. And we don't have a sales / marketing guy on-staff working to figure out how to sell you service at the highest rate possible.
No middle-men: our company's staff consists of appliance repair technicians. Not only does this save us (and you) money, it ensures that each of our employees can provide you with affordable appliance repair.
Locally owned: we're a local business, based in Fairfield, CA — serving the surrounding area as well as the Walnut Creek area. We stay local to save time and gas money and to ensure that our resources are not spread too thin.
At the end of the day our goal is modest but purposeful: to provide honest, convenient, and affordable appliance repair services to residents of the San Francisco Bay Area. We want to save our customers the headache of dealing with fly-by-night appliance repair technicians and the huge appliance repair marketing machines where your price is inflated 200% and you have to navigate a ten-level phone customer service tree in order to speak to the technician responsible for repairing your appliance.
About Thomas Isayev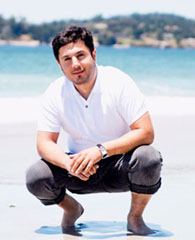 Thomas was born in Baku, Azerbaijan immigrating to the United States in the late '90s. He attended high school in the Burlingame before going to college for HVAC and appliance repair. Thomas served as an apprentice and worked with relatives who worked in the industry, also running service calls for other appliance repair services in the Bay Area.
In 2011, Thomas had a business idea: starting a no-frills appliance repair service to repair appliances cheaper than his competition. In late 2016 the business changed its name to Discount Appliance Repair to more clearly reflect this purpose. The business has repaired appliances throughout the San Francisco Bay Area since 2011 and over the years has earned a 5-star rating on Google and Yelp.
When he's not working, Thomas enjoys working on his car and going to auto shows. He enjoys sports, particularly soccer and swimming, and occasionally takes weekend camping trips with friends.
Need to schedule an appliance repair appointment? Call us at (707) 400-6040 or book online.