Warranty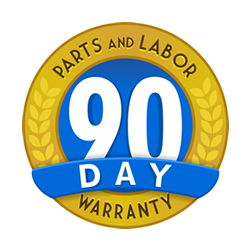 Modern appliances are built to fail. Dryer belts often break after seven or eight years, washer hoses will need to be replaced every five years, and some of the electronics in modern appliances are manufactured with such low standards of build quality that electronic failure can occur within only a few years.
we stand behind our work
Our goal is to resolve common (and uncommon) appliance failures, to save usable appliances requiring only minor repairs from the landfill, and to keep your appliance up and running for as long as possible. To achieve this, we guarantee:
Only original manufacturer parts or the highest quality aftermarket parts available will be used to repair your appliance.
All repairs are guaranteed by a comprehensive 90-day parts and labor warranty.
Whenever time permits, we'll go the extra mile to complete any preventative maintenance to prevent future appliance failures.
If we've recently serviced your appliance and you're experiencing problems, please give us a call at (707) 400-6040 and we'll get you taken care of!