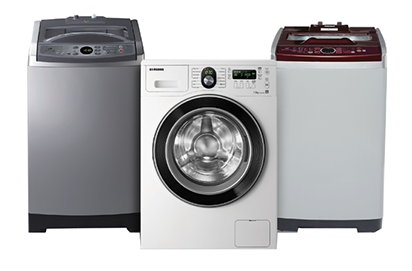 Why Choose Us?
Same-day washer repair
Locally owned & operated
Servicing all major appliance brands
Free service call w/ repair
Licensed, bonded, and insured
24 Hour emergency service available
$15 Off your first service!
Same-Day Repairs
Qualified Technicians
5-Star Service
Our goal is to complete appliance repairs in one trip whenever possible. We keep our vehicles well-stocked, and we'll pick up parts before appliance repair appointments whenever they're in stock with our local supplier.
We carry insurance and are licensed to perform washing machine repairs in the San Francisco Bay Area by California's licensing authority. We guarantee quality workmanship and a professional and friendly service experience.
Over the years our service has received 100+ reviews on Google, Yelp, Angie's List and other reputable business directories. Our reputation is important to us, so your total satisfaction with our service is our goal!
Bay Area Washer Repair
We offer washing machine repair services for residents of the San Francisco Bay Area. We're able to offer same-day service on most days. We provide a streamlined service with a focus on quality workmanship, and our process and policies are simple and easy to understand.
Having these washer issues?
Washer won't spin?
Washer won't agitate?
Washer won't drain?
Washer leaking?
Washer won't start?
Washer overflowing?
Washer too noisy?
Washer stops mid-cycle?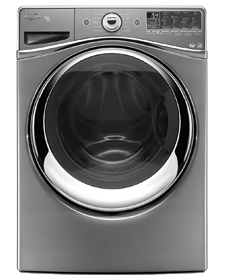 Common washer repairs
Drive belt replacement
Lid switch repair
Drain pump repair
Water inlet valve replacement
Door seal replacement
Door lock issues
Control board replacement
Timer replacement
We're equipped to handle all common washer repair issues, and we come with parts to complete repairs in one trip whenever possible. Repairs we handle on a daily basis include leaky washers, agitation problems, drain issues, water level issues, and other operational difficulties.
---
New Customer Discount: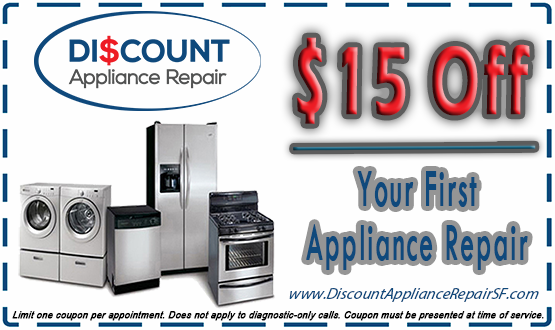 ---
Brands serviced:
We repair all common washer brands, including Kenmore, Whirlpool, Amana, Maytag, GE, and KitchenAid. We're also able to work on many boutique and high-end appliance brands, including Viking, Thermador, Sub Zero, and Wolf. Listed below are some of the brands we work with:

---
Service information: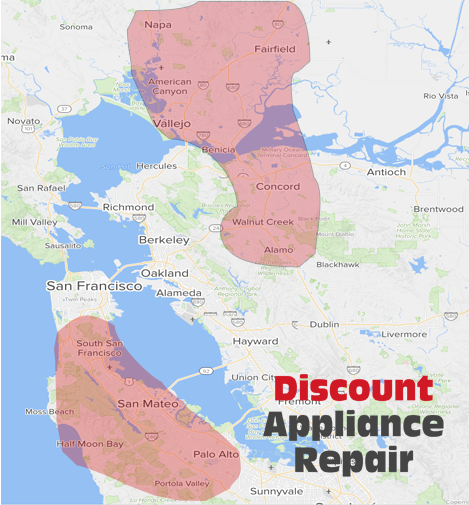 We're licensed by the California Bureau of Electronic and Appliance Repair (BEAR) to perform appliance repair in the San Francisco Bay Area. Each of our techs undergoes thorough washer repair training before working independently.
Our service area covers much of the San Francisco Bay Area including the entire Peninsula region along with much of North Bay and East Bay. Some of the cities we service are listed below:
Burlingame
Concord
Daly City
Fairfield
Foster City
Menlo Park
Napa
Pleasant Hill
Redwood City
Walnut Creek, etc
---
Featured testimonial:
They're fast, courteous and professional. Provides quick and honest opinion. Very reasonable rates. I used them for a washer problem and they came right away in the evening. I will definitely recommend Discount Appliance Repair to others.

– Adrian | San Mateo

Review Source: Yelp
Discount Appliance Repair is locally owned, dedicated to serving residents of the Bay Area, from San Francisco to Palo Alto. We take pride in our reputation as one of the Bay Area's leading appliance repair outfits and your total satisfaction is our goal. We're dedicated to quality workmanship and every washer repair is guaranteed.
Call us at
(707) 400-6040